KrankFormula11XX Super High-COR 

 
Driver-Rated for Drives of 200 Yards or Less

with Swing Speeds of 80 mph & Slower
These Heads are Non-USGA Conforming
The Krankformula11XX Super HIGH-COR is 100% handmade, 100% cupped faced and forged. Not a cast driver. The new KrankFormula11XX Super HIGH-COR Driver encompasses outrageous ball speeds and stability.
From triple plasma welding, the latest hardened (Pure Titanium /Grade.4) Beta Titanium, to added sole plate louver placement for maximum energy transfer back to the golf ball. It pushes every possible advantage to gain performance.
COR is the measurement of how a ball, slingshots off the face of a driver. The conforming COR limit of the USGA is .830. The Formula 11's COR is .890. The result is increased ball speed, decreased spin and of course, longer drives.
Understanding the difference between USGA Conforming and Non-USGA Conforming is important. The reason this driver is Non-USGA Conforming is because the spring effect of the face of the driver far exceeds what the USGA allows for tournament play.

If your swing speed is under 80 MPH and you want to absolutely maximize distance off the tee box and don't care if the driver you hit conforms to USGA rules for spring effect, this driver is for YOU.
HIGHEST BALL SPEEDS – HIGHEST TRAMPOLINE EFFECT
7-8% Higher Ball Speed = 10-12% Distance Gain!
LONGER DISTANCE- 20-40 Yards in Increased Driving Distance.
MORE ACCURACY- The Krankformula11XX Driver creates a lighter, more flexible face. The 100% Cupped Faced Forged design increases the size of the sweet spot, leading to greater forgiveness, and increasing the ball speed immediately after impact.
MORE DURABILITY- The Krankformula11XX titanium driver faces are over 4 times harder than cast driver faces. Allowing us to micro-CNC mill the face thinner for faster ball speeds, better spin control and anti-face flatting durability.
Krankformula11XX is available in
Black & White, Right Handed,
and Black only in Left Handed

Lofts: 9, 10.5, 10.5 (12 degrees), 14 
$ 399.00 CDN. (Head only)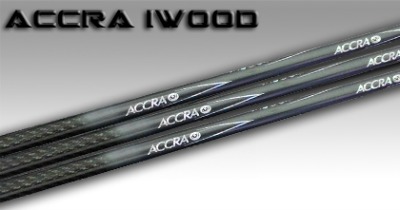 The ACCRA iSeriesV2 wood shaft incorporates a combination of low torque and responsive tip section for a great mix of spin control and high launch. These shafts come in weight and flex classifications, so we can fit golfers to their appropriate swing speeds. $ 129.00 CDN.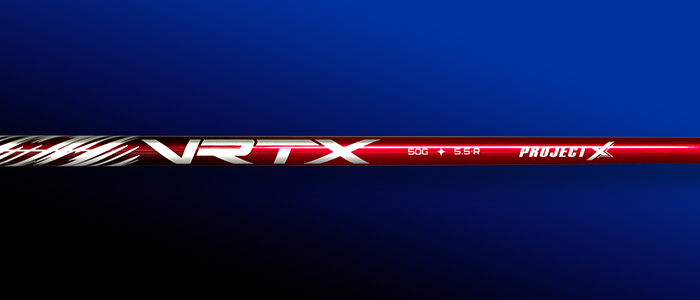 PROJECT X VRTX Red  offers a soft, smooth profile and ultra-lightweight offerings to maximize speed and carry distance. $149.00 CDN.
PROJECT X VRTX Blue features a firmer profile thru the shaft, producing a stable mid-lowball flight. $ 149.00
Return to KRANK to see more Krank drivers
This site uses cookies. Some are required for the site to run, others to enhance your experience. And some are for ads personalization.