Fairway Woods 929 HSi Wishon-OUR CHOICE

Wishon 929 HS Fairway Woods Semi-shallow face height, high COR design, and Bendable Hosel for complete ease of total playability
304 stainless steel hosel is separately welded to the body to enable ease in bending for a wide range of custom lie and face angle bending.
HS 300 high strength steel thin face allows for a high COR for increased ball speed and superb off center hit performance.
31mm shallow face design is ideal for golfers who need help getting the ball up to fly, or golfers who play off very tight fairway lies.
Reduced face-to-back sole width narrows the sole to ground contact for more consistent, solid contact with the ball, even from the rough.
These 929 HS fairway woods are available in black gloss finish, in R.H. 12, 14°, 16.5°, 18°, 21° and 24.5 lofts to allow customizing the set makeup.
Also available in L.H. in 15, 18.5 and 21 degree lofts.


Hand Select Options: +/- 1° loft, lie, face angle, +/-2g headweight.
Li/Face Angle Bending: +/-4 degree in all directions.
Face Material: HS 300 High Strength Steel (NiCr plated)
Body Material: 17-4 stainless steel
Hosel Material: 304 Stainless Steel


OUR RECOMMENDED GRAPHITE SHAFTS: ACCRA iSERIES F/W  UST V2 HL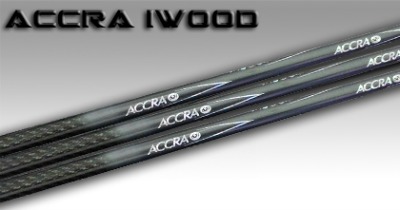 Over the years, steel shafts have been given a bum wrap by the golf industry. Their replacement by graphite was mainly to do with achieving more swing speed, so you could hit the ball further.
We, here at golfclub-technolgy.com would rather see a more accurate golf shot than a shot that goes further than your playing partners, but ends up in the woods.
We have discovered that a good light weight, high launch steel shaft works the best in all fairway woods and hybrids. We have been installing True Tempers TX-90 steel shaft in our woods and hybrids, for years, and have been quite pleased with the results.

TX-90 features a soft tip profile that promotes a higher ball flight for maximum carry. A unique speed-step design not only gives the product its distinct appearance but also its remarkable playing attributes.
TX-90 is the perfect choice for: current graphite iron shaft users searching for greater consistency as well as players seeking a lighter alternative to traditional steel shafts.

Return to Wishon Models

Return to Home PAge