WISHON GOLF CLUBS and golfclub-technology.com

See our wishon golf clubs below, for further details and CALL FOR PRICING, or e-mail us for further details.
Taking the finest quality golf club components from the most respected name in golf, Tom Wishon, we here at golfclub-technology.com, since Wishon started his component business in 2001, have been custom building some of the best drivers, fairway woods, hybrids, and wedges in the business,.
Founded by the custom clubmaking industry's most widely acclaimed equipment designer, Tom Wishon Golf Technology is regarded by industry experts as one of the top companies in the world engaged in golf club equipment design innovation.
After 22 years working in the component clubmaking industry and leading the research and design departments for the world's largest distributors, Tom and Mary-Ellen Wishon established Tom Wishon Golf Technology in Durango, Colorado. From offering complementary technical information to providing innovative and true performance based golf club design technologies, Tom Wishon Golf Technology has established a strong, focused relationship with thousands of clubmakers who are dedicated to building the finest custom made golf clubs available. Combining the head technology of Wishon with the best available shafts, there is no finer service available in to-day's market.



DRIVER WOODHEADS
After years of trying every driver head out there, we at golclub-technology.com found that after the U.S.G.A set all the rules regarding a driver head, i.e. size (460c.c.), no deeper than wide, only so high on the face, moment of inertia limits, and most important of all-coefficient of restitution or characteristic time, if you purchased a quality head that meets all the U.S.G.A. criteria, it really doesn't matter who's name is on it-only if it is the right one for you-picked through a dynamic fitting session-with the right shaft- with a reputable club maker
There is a head that meets all of our criteria, and that is a wishon golf club 919THi Titanium woodhead, with 5000 g-cm high M.O.I., 460 c.c., variable thickness face and a pleasing non-radical shape.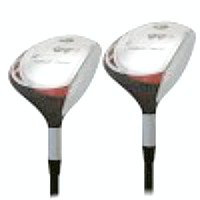 WISHON F/D FAIRWAY DRIVER-WITH BENDABLE HOSEL
919F/D is a "multi-driver", 260cc volume design for use off the tee on tight shot holes where control and accuracy is critical, designed to be built to lengths between 42" and 44".
Maximum COR face design for no distance loss compared to any large titanium driver head.
TWGT Hand Select and Bending Services can deliver the 919F/D in lofts from 10* to 15*, lies from4* up to 4* flat and face angles from 4* open to 4* closed.
Available in RH in 11* and 14* lofts.

FAIRWAY HEAD
If there is ever a harder section of clubs to hit well and consistent, we haven't found it, but things are getting better in the 12 degree to 21 degree area
To compliment his driver head, Tom Wishon Golf Technology has a 929HS fairway head selection in the unconventional R.H. 12 degree 14 degree, 16.5 degree, 18 degree, and 21.5 degree lofts, and L.H. 15 and 18.5 degree, to allow for customizing your set makeup. These Shallow Face, High M.O.I., High C.O.R. fairway heads are designed for complete ease of total playability. They feature a bendable hosel for custom ordering, and come with Wishon's HS 300 high strength steel thin face that allows for a high COR face approaching the same COR as titanium driver faces.



SINGLE LENGTH IRON SETS-WISHON STERLING HEADS
A Unique Set Design to be Built to One Length for all Clubs to Deliver a Perfect Match of all Elements of Swing Feel for
" SHOT CONSISTENCY "
Identical length and lie allow the golfer to use the same stance, same posture, and same swing plane for improved shot consistency.
Single length construction ensures all possible elements of swing feel are identical for each club in the set – same MOI, same total weight, same head weight, and same balance point.
Sterling Single Length can be built to 36.5", 36.75 or 37" length for each club as fit for the golfer's comfort and preference.
High COR #5, 6, and 7 irons offer proper distance for the low loft clubs at the shorter single length.
Conventional cast carbon steel in the #8 to gap wedge, with 5* loft increments, to offer proper distance gaps and proper distance, with the high loft clubs.
Available in a R.H. Only, #5,#6#7,#8,#9,PW, Gap Wedge and Sand Wedge iron to match the player's desire and ability,

IRONS
Every golfer has longed to play the true forged blades that we think we see on the PGA Tour, but after spending years and all of our money, we found out that we all need game improvement iron heads to enjoy the game the way it is supposed to be played-with iron accuracy. Who wouldn't want to hit forged blades and think that we can work the ball like the PROS. Get over it! It ain't going to happen. But, we now can get the best of both worlds. Tom Wishon designed his 560MC iron heads, and now his 2nd generation 565MC's with get this-forged carbon steel, full game improvement, just slightly oversize, a much deeper CNC machined deep back cavity than typical forged irons, with tour radiused sole, low offset, all giving us the Highest MOI in a True Forged Iron Design. Quite a mouthful, but we think this design has set the bar for all future designs
Read this quote from Tom Wishon himself. ", based on the comments of clubmakers and golfers combined with my own feelings from having personally playing them for the past few years, I do believe the 565MC's are one of the finest iron model I have ever had the pleasure of designing." SAY NO MORE!!!

For the Golfer looking for the ultimate in every aspect of game improvement iron design, the wishon golf club, 771CSI iron head is the ultimate in high performance, high ball speed, supreme off-center hit forgiveness available in the iron design today. Featuring a variable thickness face, in a carbon steel body which increases the ball speed to the highest possible level for an iron design, this iron head is designed to push the envelope in every performance feature from ball speed to off-center hit capability. Another Wishon design first, the bar has again been set.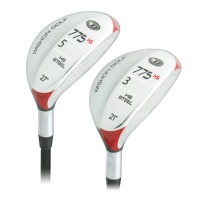 HYBRIDS
Oh the perils of hitting a 2,3,4 iron. Their days are over. Ever since Taylor Made came out with the crude rescue club, golfers have been searching for that hybrid that they can use to replace those long irons.
No one has put more research and development into these clubs than Tom Wishon. His 775HS model, with it's twin weight bores, for custom fitting, it's classic hybrid shape and profile, it's high ball speed, it's split-level sole design, it's unique soft stainless steel hosel for a wide range of Lie and Face angle fitting options, and it's unique .335 bore diameter, these 2,3,4,5,& 6-iron/hybrid models are the cream of the crop.
Be sure to visit our new discovery in hybrids by clicking on S.L.V.L. HYBRIDS? on the left toolbar.



WEDGES
Tom Wishon once again was ahead of the curve a few years back. His CX Micro wedge heads, featuring the trademark Micro-Groove Scorelines that allows the edges of 5 lines to be in contact with the ball vs. 3 lines with conventional U-groove scorelines for enhanced spin capability. GNC milled face to increase surface roughness for increased friction with the ball, and its unique zero-bounce heel sole grind to reduce blading the ball, sets these PCF Micro Tour wedges apart from the rest. Tests with Trackman launch monitor verify a 1000 rpm increase in spin rate compared to typical U-groove scorelines on bead blast faces. We use custom fitted Rifle Spinner Wedge and Tru Temper DG Spinner shafts in all our wedges.


Return to Home