HYBRIDS-775HS-WISHON HYBRIDS
One of the many definitions of the word hybrids refers to a myriad of products (golf clubs) that combine two or more different technologies (hitting an iron and/or a fairway wood). From the primitive Rescue Club, Utility or Fairway Utility, the true Hybrid has evolved into the most popular new golf club invented for some time. But, golfers must be aware of how these clubs are made and their individual technologies, because they all hit the ball different.
Several years ago, Tom Wishon looked at hybrid head designs and found some serious flaws. He noticed these clubs of the time were all designed with wood head characteristics. The face wasn't flat like an iron, they all had too much Bulge and Roll, and the heads themselves were way too light. They all had shafts the same thickness as irons-thus there was no kick to the shot.
This is why most of these new clubs are still too difficult for some to hit.
They don't get the ball up like an iron, and they are built to fairway wood lengths because the heads are so light. If it is supposed to replace long irons, shouldn't its design mirror that of an iron?
That is exactly what Wishon Golf accomplished with their heads. These are the first on the market that are specifically designed to be built to long-iron lengths because they weigh as much as the irons they are designed to replace. They have .335 hosels to take a wood shaft. They also have flat faces - just like an iron. That means your launch angle won't change depending where you strike the ball on the face - just like an iron.
November 2013
S.L.V.L. HYBRIDS: We have added a new and exciting concept to our hybrid line. Yes-S.L.V.L. stands for single length, single lie, and variable loft hybrid set???? Sound strange? Click here to go to a further explanation.
GO TO S.L.V.L HYBRIDS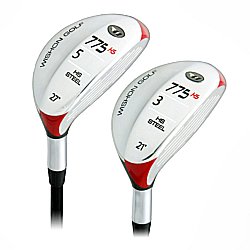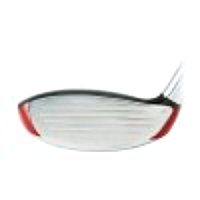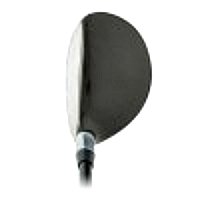 Click on the Video Image for more from Tom Wishon


Features:
•Thin, High COR, High Strength HS350 Steel Alloy Face offers higher ball speed for more distance in a hybrid head design. Few companies can offer a high COR design in a hybrid.
•Unique 304 Stainless Steel Hosel allows for much greater ease in bending lie and face angle to broaden custom fitting options (±4°).
•Split Level, Narrowed Sole Width to reduce sole to turf contact for more solid shotmaking from fairway or rough conditions.
•775HS Face Progression is in between that of an Iron and Fairway Wood to enable golfers to play the 775HS with the same ball position and swing motion as an iron of the same loft.
•Available in RH in #2, 3, 4, 5, 6, LH in #3.
CUSTOM FITTING FOR SWINGWEIGHT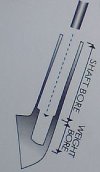 n 1997, Tom Wishon designed the "weight bore", which was located at the bottom of the shafting bore in the neck of the clubhead to allow clubmakers to add a series of weight plugs of different mass, to enable them to achieve desired swingweights with their assembled clubs. The weights could be epoxied into the weight bore before the shaft was installed. Thus not only did the shaft lock the weight in place, but the weight addition was invisible and did not detract from the appearance of the clubhead.


The 775HS designs possess twin weight bores. They are created with a second weight bore on the toe side of the sole, giving us the ability to add up to as much as 18 grams of weight to the club and allowing clubmakers to custom fit and build the 775HS's to any swingweight or MOI, with an extremely wide range of lengths with a wide range of shaft weights.
YOU NEED THE RIGHT SHAFT
While hybrid clubs have achieved a high demand in the golf business, you need the proper shaft installed, to achieve the true value out of these clubs.
Wishon Golf designed his 775HS with a (wood size) hosel of .335 inches, to pull the most performance out of these iron heads. The shaft can be a major contributor to increasing launch angle but only if its design is a result of true "thinking outside the box".
By departing from the typical larger tip diameter construction of all iron shafts and incorporating a smaller 0.335" tip design, you are able to achieve a 3.5 degree higher launch angle than any other comparable of the same loft, tested with a conventional iron shaft.
Thus, we at golfclub-technology.com custom fit all of our 775HS with wood,.335 diam. shafts. We have had great success with True Tempers TX90 lightweight steel shaft, and any wood graphite shaft of our customers choice.

How should a golfer choose between hybrid clubs and fairway woods when both may hit the ball the same distance?
Typically, golfers who sweep the ball are going to be better off being fit into fairway woods.
Golfers who hit down and through the ball more naturally in their swing, suffer from mis-direction problems with the driver and fairway woods will typically be better off using the 775HS that hit the same distance as fairway woods.
Also, golfers who play on courses with more firm fairways with very short grass may find hitting a hybrid club to be easier than a fairway wood.

Return to Wishon Models

Return to Home Page
This site uses cookies. Some are required for the site to run, others to enhance your experience. And some are for ads personalization.