THOMAS HYBRIDS
Thomas hybrids are gaining popularity as a solution for eliminating the difficult to hit long irons. Integrating Thomas Hybrids into your set allows players to work the ball yet still benefit from the forgiving Hybrid technology. Many golfers experience a gap in their ability to reach the green with accuracy when they are forced to use those hard-to-hit long irons. If you are looking at filling that gap in your game, whether it's with one or an entire set of hybrids, then these, custom fitted Thomas hybrids with your custom fitted graphite or steel shafts, are the solution.
---
---
THOMAS HYBRIDS
1 Hybrid Iron 16° 57°    
     2 Hybrid Iron 18° 58°        
    3 Hybrid Iron 21° 59°        
    4 Hybrid Iron 24° 60°        
    5 Hybrid Iron 27° 61°        
      6 Hybrid Iron 30° 61.5°        
   7 Hybrid Iron 34° 62°        
  8 Hybrid Iron 38° 62°        
  9 Hybrid Iron 42° 63°        
PW Hybrid 46° 63°        
GW Hybrid 50° 64°        
 SW Hybrid 55° 64°          
LW Hybrid 60° 64°      
OUR THOMAS HYBRIDS ARE AVAILABLE IN
RIGHT HAND AND
LEFT HAND
ALL CUSTOM FITTED
ACCRA GRAPHITE SHAFTS FOR THOMAS HYBRIDS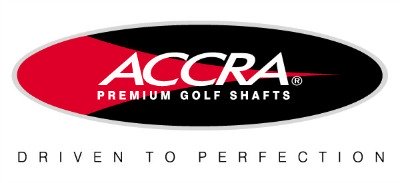 ACCRA iSeries Iron Shafts
The ACCRA iSeries features the same high modulus composite materials to ensure a smooth feel and enhanced performance. The iSeries proprietary constant taper design adds to the overall stability while maximizing energy transfer. The tip technology enables us to mix weights and kick points to create "flighted" sets. iSeries iron shafts come in 40, 50, 60, 70 & 80 weights.
Once a weight is selected, each weight can be adjusted up to five different flexes. The flexes can be altered by up to 2 flexes on either side of the designated flex per weight. 
The ACCRA iSeries was engineered to be a shaft that offers unsurpassed stability for tight dispersion without sacrificing feel. The iSeries proprietary constant taper design adds to the overall stability while maximizing energy transfer.
iSeries Tour Ti-Mesh Iron Shafts
For golfers that require a heavier, more stable shaft. Available in T90g, T100g & T110g that can be built to limitless options of flexes to perfectly match the needs of any golfer. ACCRA has added a proprietary Ti-Mesh (titanium) material to the tip section of the iSeries shafts, this reduces twisting and adds stability to this section of the shaft. This combination of Titanium and graphite makes the ACCRA iSeries Tour line of shafts simply the best option for any golfer looking to transition into graphite yet maintain the stability of steel.
THOMAS HYBRIDS
$249.00 ea. (CDN.)
Custom Pricing for Full Sets
 Choice of Winn or Golf Pride Grips.
This site uses cookies. Some are required for the site to run, others to enhance your experience. And some are for ads personalization.